hub.brussels offers free advice and tools to companies setting up in Brussels.
hub.brussels offers free advice and services to Brussels companies through specialized "clusters".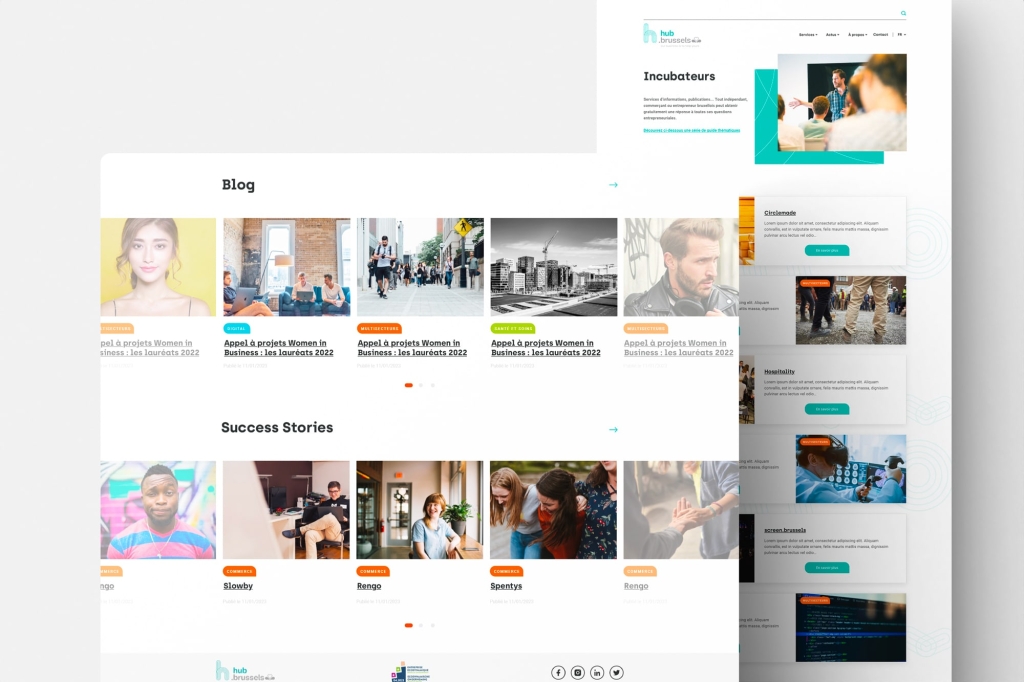 Challenges
Our challenge was to create the websites for these clusters while maintaining a common visual identity.
Solutions
Setting up member lists, event calendars and specific functionalities.
The design of the sites follows a common graphic charter, aligned with the hub.brussels identity, reinforcing the sense of belonging.
Return on investment
The integration of interactive and personalized features has encouraged members to become more involved, leading to a noticeable increase in participation in the events and activities on offer.
The adoption of a consistent graphic charter for all clusters has solidified hub.brussels' identity, establishing a strong and recognizable brand image.
By giving members the ability to manage their own data and events, cluster managers can concentrate on higher value-added tasks, optimizing resources and increasing efficiency.
A cluster for businesses embracing circular models, it facilitates growth, innovation and collaboration.
ecobuild.brussels
A platform dedicated to sustainable construction, it is the compass for all those wishing to find their bearings in the field.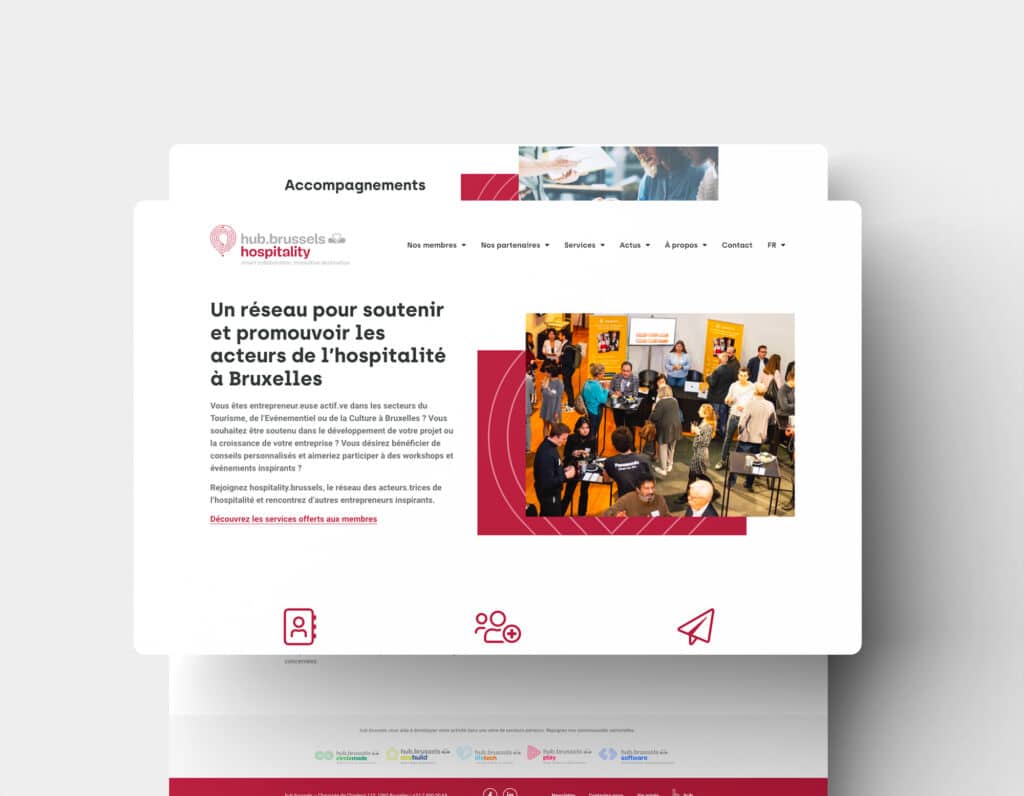 An invaluable resource for hospitality professionals in Brussels, it invites collaboration, innovation and expansion.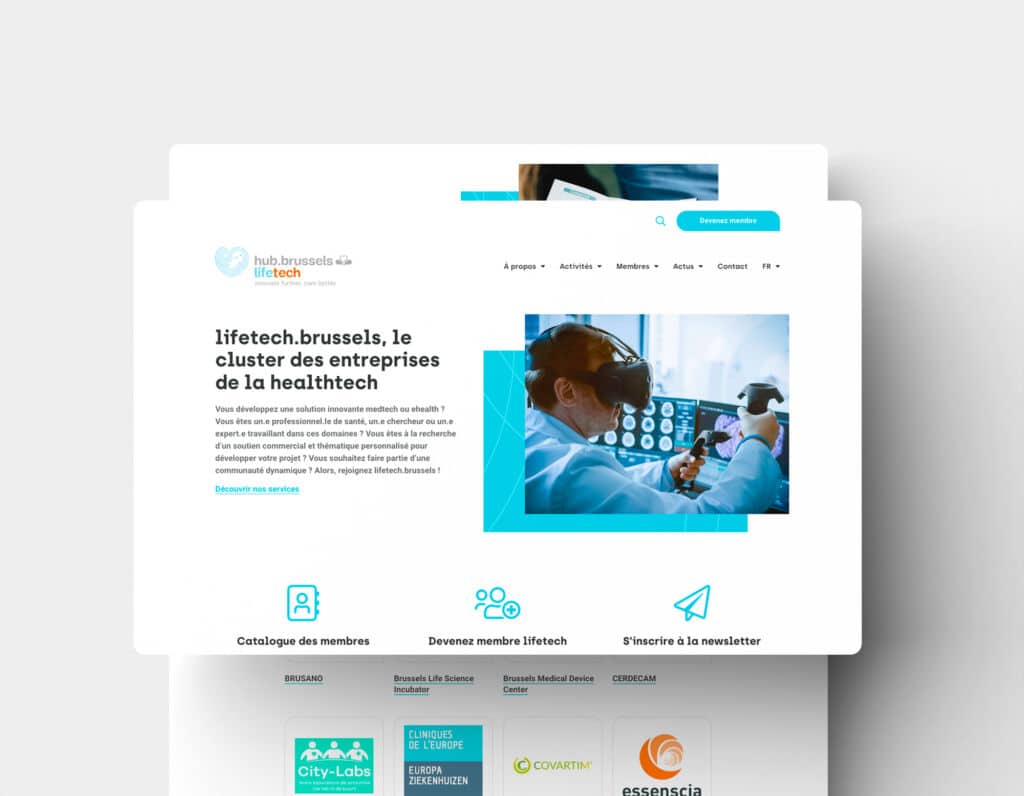 The beating heart of medical technology in Brussels, this cluster is an ecosystem for innovation in healthtech.